Disposable surgical mask against coronavirus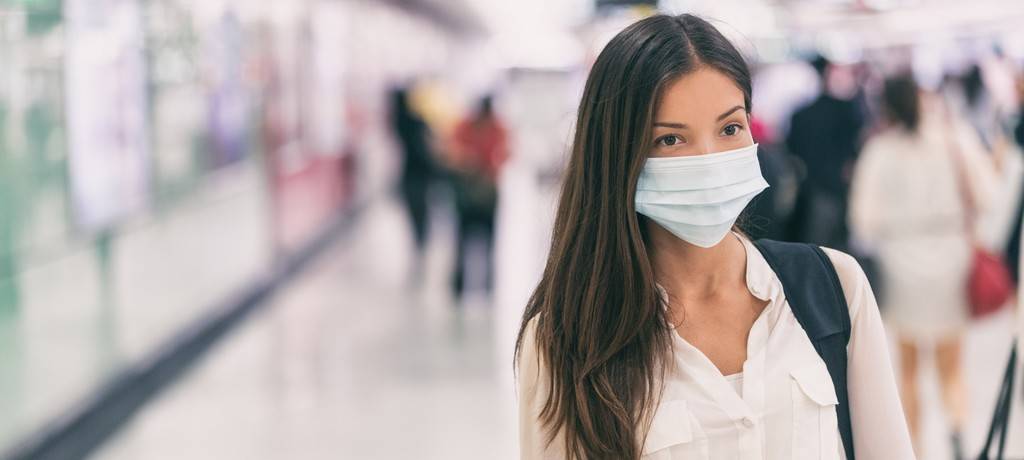 When it comes to preventing coronavirus, disposable surgical mask is the subject of much conflicting information. Without affirming or denying anything, we are trying to untangle the true from the false to help you understand the role this protection tool can play. We also offer some surgical mask packages available for online purchases.
Getting started with the Coronavirus protection
Many studies have shown that only FFP2 masks offer the right level of protection against coronavirus to a healthy person. However, opinions on this matter remain divided and bring about a debate. In any case, wearing a surgical mask seems to be more prudent than not wearing one at all.
This is because, potentially infected saliva splashes can be stopped by the mask before they reach the mucous membranes of the nose or mouth, entailing a risk of contamination.
Therefore, it would be simplistic and false to claim that a surgical mask is "useless" to protect against the coronavirus!
Disposable surgical mask and infected patients
If there is one premise on which everyone seems to agree with, it is the recommendation of disposable surgical masks for patients already infected with the coronavirus. In this specific case, it is not a question of avoiding contamination, but rather of avoiding contamination of healthy people. And for this reason, the surgical mask seems to fulfill its mission perfectly.
Now, the question is why a surgical mask is perfect to stop saliva splashes from a person wearing it, by emitting a sort of saliva spray (infected patient), when it is not always considered effective for the person wearing it and receiving that spray (healthy person)?
The answer is simple: the surgical mask is designed to filter exhaled air, making it less effective at filtering inhaled air. Remember that the initial purpose of a disposable surgical mask: is to allow an operated patient to remain in a sterile environment by filtering the surgeon's exhaled air, without any interest in filtering the inhaled air.
Filtration level of disposable protection masks
Disposable surgical masks
BFE = Bacterial Filtration Efficiency, these only help during exhalation (as explained above).
Surgical mask (FFP1): BFE > 95%.
Surgical mask – type 2 (FFP1+): BFE > 97%.
The type 2 (or type II) surgical mask is not included in the context of coronavirus, as it only filters saliva splashes and not the air itself, unlike other viruses where this modality could be useful.
Other disposable masks
FFP2 or FFP3 certified masks, on the other hand, are designed to filter in both directions.
So, BFE = Bacterial Filtration Efficiency during inhalation and exhalation.
FFP2 mask: BFE > 94%.
N95 or KN95 mask: BFE > 95
FFP3, N99 or KN99 mask: BFE > 99%.
Levels FFP1, FFP2 and FFP3 are governed by European standards EN 149-2001 and A1:2009, levels N95 and N99 by American standards 42 CFR 84 and levels KN95 and KN99 by Chinese standards GB 2626-2006. This explains why, depending on the country where the mask was manufactured, these different levels of filtration can be found.
Buying disposable surgical masks online
The well-known e-stores in our country are overloaded at the moment, and forced to new regulations that affect their productivity within the warehouses of our territory. In addition, most of them refuse to allow sellers to offer disposable surgical masks for sale due to certain price abuses.
That's why we redirect you to Banggood, a less known e-commerce platform, but with a good reputation in other countries. It is a reliable site that manages to ensure reasonable delivery times considering the difficulties that exist right now. We have already made several orders to test the service, which have been shipped and delivered within the indicated delivery times.
In our opinion, the surgical mask lots below seem to have the best current prices and delivery times:
What is the surgical mask lifespan?
Surgical mask has a lifespan of about three hours. So, as with any disposable mask, it is imperative that it is discarded once it has been used, even if it was only used for a short time.
If, for example, you put on a disposable surgical mask during a bus trip for 20 minutes, and then, just take it off; you must throw it away immediately and, obviously, you won't be able to use it again for the round trip.
A surgical mask cannot be disinfected or washed. Some people talk about heating the mask to a high temperature in order to decontaminate it, but the filtering layers of the mask are not designed for this purpose and could alter its filtration efficiency, creating invisible injuries to the naked eye and detrimental to the safety of the item.
Putting on a disposable surgical mask
Most disposable surgical masks have both sides of different colors. The white side is the one that should be in contact with the nose and mouth, while the blue side should be on the outside.
The disposable surgical mask is also called a "3-layer mask" because it is folded into an accordion shape before being placed on the face. In addition to saving space, these folds will allow the mask to fit perfectly to the face, which is very important so the maximum amount of incoming air could be filtered.
Once placed around the bridge of the nose and attached to the ears with the two elastic bands (the most common way to hold this type of mask), the mask should be pulled down so that the folds open and the mask completely covers the chin. This not only protects the mouth optimally, but also ensures that the mask remains firmly attached to the face.
Depending on the size of your head, it is possible to adjust a surgical mask by unfolding it more or less. The folds in the mask do not have to be completely unwound, but the important thing is that the mask fits correctly.
Removing and discarding a surgical mask
Be careful when removing the disposable surgical mask, as any improper handling during this step, even if it seems harmless, may pose a risk of contamination. Ideally, you should do this with disposable gloves, and near the trash can where you plan to throw it away (do not take it off and put it in a pocket while waiting to throw it away!)
In any case, you should never come into contact with the mask, especially its external area (the blue side and/or the outside that is not in contact with the mouth) as it could be infected by the virus, which has the ability to survive for a very long time on surfaces outside the human body. To do this, you only need to touch the elastic bands of the mask by moving them one to one off the ears, never touching the mask itself.
Then you can throw your mask away by holding it by one of the two rubber bands. Ideally, you should put it in the bottom of a bag (plastic or paper) so that it closes over the mask, and then throw it in the trash can (and not just throw the mask directly).
Share on: